Hunting Lodge at Hohen Niendorf:
A place of pure pleasure -
and a great place for your vacations ...
History:
The stately home was built in 1865 for the House of Count Wilmamowitz-Möllendorf. The 70,000 sq m landscaped gardens were added a year later in accordance with the plans of Wilken, a landscape architect from Rostock. And if you go searching for clues in the gardens today, you will come across ancient trees and early archaeological monuments. The stately home was converted into a hunting lodge in 1912. In 1945 land reform emanated from here - "Junkers' land to farmers' hands." And in the 70s the building served as a school for trade unions.

Palace Gardens:
The palace gardens are one of the natural landmarks in the Bad Doberan area. The gardens were established in 1866 by the landscape gardener, Wilken, and they contain dendrological treasures over an area of 30 hectares. You will find a great variety of exquisitely colourful rhododendrons, ilexes which span to a grand height of 15m (approx. 120 years old) and various woodland groves from around the world. Further garden features include a 120 year old holm oak tree which bears a monumental crown and the "Swan Pond" which does much justice to its name.

Archtitecture:
The stately home, a brick building dating back to 1865, is of an historical three-winged formation where the axes protrude and are gabled in a risalit fashion. In 1912 the building was converted into a hunting lodge and, as a result of the addition of another floor and tower, the building was dramatically altered. Exquisite residential apartments are scheduled for development in the palace.

Nature:
Hohen Niendorf is situated in the middle of the "Kühlung" mountain range near Kühlungsborn on the Baltic Sea coastline of Mecklenburg, the German federal state with the most nature reserves. Dunes, lakes, grassland and the coastal area of West Pomerania are beautiful at any time of the year. White-tailed eagles, storks and cormorant can be seen all over this untouched cultural landscape.

Climate:
The region is shaped by sea, light, parkland and forest. It is an area where the wind bears less cloud than we are accustomed to, and in return offers more days of sun.

The coastal areas around Kühlungsborn and Rerik are renowned for the excellent qualities of their water. The air contains beneficial salt-water aerosols and is purer and healthier. The stimulating bioclimate benefits the airways, the cardiovascular system, the metabolism and skin.


Surrounding Area:
Hohen Niendorf isn't an oasis in the middle of a desert - the Baltic Sea resort of Kühlungsborn and the fishing village of Rerik are located very close by.
Bad Doberan, with its 6,6 km long avenue of linden trees, has a cathedral which is a masterpiece of High Gothic architecture.
Heiligendamm, is Germany's oldest coastal resort.
Rostock, 34 km away, is the largest city within Mecklenburg-Western Pomerania.

Warnemünde, on the river Warnow, has cafés, ice-cream parlours as well as places to eat & drink.


Leisure Activities:

Hohen Niendorf is secluded enough for one to be alone and yet near enough to enjoy culture and leisure activities. Tennis courts are to be found in Kühlungsborn. Riding, sailing, diving and a great range of spa facilities are all available at Kühlungsborn. Wittenbeck near Kühlungsborn offers an 18 hole golf course.

A racecourse at Bad Doberan caters for horse racing.
Boat excursions can be made at Kühlungsborn and Rerik.



More pictures:
Hohen Niendorf Schloßpark Schloß und Schloßwohnung
............................................

Contact me for more informations:
Gerald Kretschmer
Im Roggenkamp 27, 38304 Wolfenbüttel
Tel.: 05331 - 27027 (Büro) oder 0179 - 4654213
gerald.kretschmer@t-online.de
Ihr Vermieter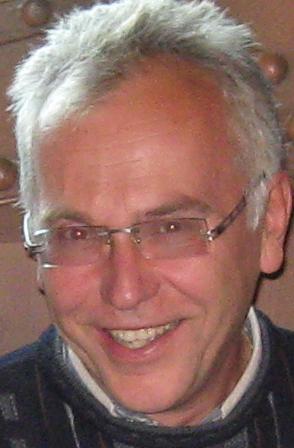 ( click here )

Website:
www.urlaub-und-mee-h-r.de